Naturopathic Medicine Week 2014
Consults, Lectures, Film Screenings and more. Link to our blog for a full list of events.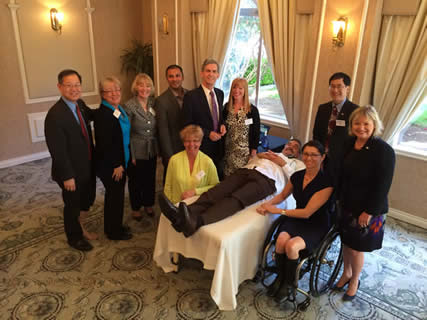 As part of Naturopathic Medicine Week 2014, BCNA hosted a government lunch in Victoria. Pictured standing, left to right, MLA Richard Lee, MLA Jackie Tegart, MLA Linda Reimer, Dr. Kulwinder Sraw, MLA Simon Gibson, Dr. Deborah Phair, MLA Doug Bing, MLA Jane Thornthwaite. Seated, MLA Linda Larson, MLA Mike Morris receiving a heart rate variability test, and MLA Michelle Stillwell.